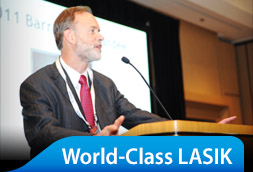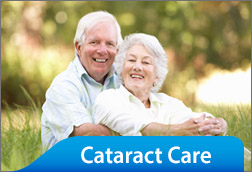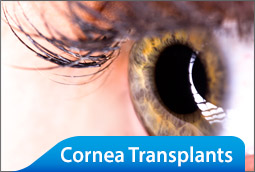 Global Leaders in LASIK
Welcome to Price Vision Group, one of the leading ophthalmic centers in the country for LASIK, and the only center in Indianapolis, Indiana with a nationally ranked cornea Fellowship program for the next generation of cornea surgeons. Our goal for your vision is quite simple: To help you enjoy a lifetime of the best possible vision by customizing a surgical vision plan based on your individual needs and lifestyle.
For more than three decades, pioneering eye surgeon Francis W. Price, Jr. MD and the eye care specialists at Price Vision Group have helped set the standards in the fields of LASIK, refractive surgery and corneal research. In addition to performing the first laser vision correction procedure in Indiana, Dr. Price has played a key role in advancing LASIK by working directly with the American Society of Cataract & Refractive Surgeons and the American Academy of Ophthalmology.
Today, Dr. Price serves as the Principal Investigator and Chief Medical Monitor for the first and only international prospective clinical study on the long-term effects of LASIK vs. Contact Lens wear. Dr. Price and his colleagues from around the world are compiling data on LASIK and contact lens patients which will be reported and shared with the medical industry, the US government and patients.
For LASIK in Indianapolis, don't settle for less. Your eyes deserve the very best. Look to the LASIK leaders with the experience, technology and reputation to help you enjoy a lifetime of the best possible vision. Our dedication to leading edge technology and advanced surgical techniques is surpassed only by our commitment to personal, quality patient care.
Thank you for your faith and confidence in our abilities.