How Does Cornea Thickness Affect My Candidacy For LASIK?
---

---
When a patient comes to our office for a LASIK screening, one of the first things we check for is cornea thickness. So why is cornea thickness important for LASIK? During LASIK, an excimer laser is used to remove tissue (ablation) and reshape the cornea so images can focus accurately onto the retina. Since corneal tissue is permanently removed during the LASIK procedure, we want to make sure there is enough tissue remaining to ensure the cornea is structurally safe.
---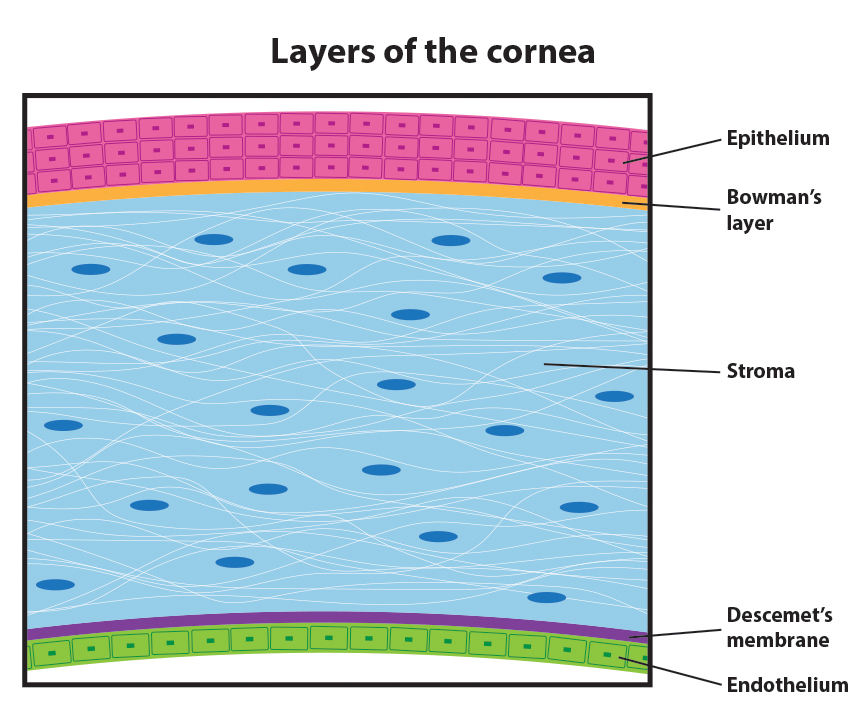 ---
---
How much corneal tissue is removed during LASIK?
---
Typically, we will make a LASIK flap that is about 120 microns thick. Our excimer laser will remove approximately 14 to 16 microns of corneal tissue per diopter of treatment. To ensure that the cornea is structurally safe, there should typically be a minimum of 300 microns (μm) remaining before the LASIK flap is repositioned.
The following animation shows a hypothetical LASIK procedure for a patient that has a -4.00 diopter prescription with a cornea thickness of 500 microns (μm).
A 120 micron (μm) LASIK flap is created and lifted.
56-64 microns (μm) of corneal tissue are removed during the ablation process.
316-324 microns (μm) of corneal tissue remain before the flap is repositioned.
---
---
If it has been determined that your corneas are too thin for LASIK, we have several options to correct your vision and help get you out of glasses and contacts. Options include making a thinner LASIK flap, PRK, or Visian ICL.
To learn more about your options, schedule a free screening here at Price Vision Group, or call us at (317) 814-2933.
---